Beaconsfield School of English
11 Plus and English Language courses
Welcome to the Beaconsfield School of English website. Here you can find information about the 11 Plus and English Language courses we provide, the current course fees and dates, the latest news and offers, and how to register for a course.
If your first language is not English and you want to improve your English fast, a short English Language course in the delightful town of Beaconsfield may be just what you need.

We provide short, intensive One to One English courses for overseas students who need to improve their General English or English for Specific Purposes quickly. At Beaconsfield School of English we also offer One to One Plus courses, combining English Language lessons with golf, tennis, art or cultural visits.

As well as short One to One English Language courses, the School provides part-time group courses in general English for au pairs and nannies who are working in and around Beaconsfield. The English for Au Pairs classes are held on two weekday mornings per week in Beaconsfield Old Town.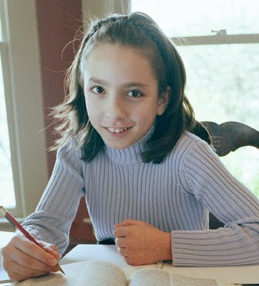 For pupils in Year 5 at primary school, we provide One to One lessons (private tuition) and small group 11 Plus courses, including an intensive 4-week 11 Plus Summer School in August. These courses are suitable for pupils attending primary schools in or near Beaconsfield.
We also offer an 11 Plus Practice Online course throughout the year, available to pupils anywhere in the UK.

Most of our pupils start their 11 Plus course at Beaconsfield School of English in the Autumn term. This starts in November each year, once the students have settled into their new academic year and immediately following the primary school half term holidays.

Our 11 Plus course covers all three parts of the Bucks CEM 11 Plus tests - Verbal Reasoning, Non-Verbal Reasoning and Mathematical Reasoning. A major aim of the course is to help students develop their Verbal Reasoning skills, as this part of the 11 Plus test accounts for around 50% of the total marks.

Our qualified, professional and friendly teachers are experienced in teaching 11 Plus preparation courses and a wide range of general and specialised English Language courses, including IELTS, Cambridge examinations and Business English.
Most courses are available any week, so why not register for a course at Beaconsfield School of English today?
| | |
| --- | --- |
| 2014 student nationalities at Beaconsfield School of English... | |
11 Plus & English courses in Beaconsfield Full-immersion English courses in Bath
The School's logo is based on the beech tree, which has long been a symbol of learning. The town name 'Beaconsfield' derives from the old English for 'a clearing in the beeches'. Beech trees remain part of the natural landscape in and around Beaconsfield. Nearby Burnham Beeches - a Site of Special Scientific Interest and a National Nature Reserve - is one of the largest ancient beech woodlands in Europe.

Beaconsfield School of English
Administrative Office: 5-7 Baring Road, Beaconsfield, HP9 2NB, UK


tel.: +44 (0) 7432 838425 info@beaconsfieldschool.co.uk Skype: beaconsfieldschool

If you would like to discuss a course with a member of staff, please call us to make an appointment.



Beaconsfield School of English
Administrative Office: 5-7 Baring Road
,
Beaconsfield
,
HP9 2NB
,
Buckinghamshire
,
England
.
telephone:
+44 (0)7432 838 425
, email:
info@beaconsfieldschool.co.uk
350
,
51.602396
,
-0.644240
.
http://www.beaconsfieldschool.co.uk
Beaconsfield School of English provides 11 Plus courses for the Bucks 11+ and English Language courses for international students in and around Beaconsfield in South Buckinghamshire.
© 2014 Beaconsfield School of English
The copy in this website is copyright © Beaconsfield School of English and is protected under UK and international law.